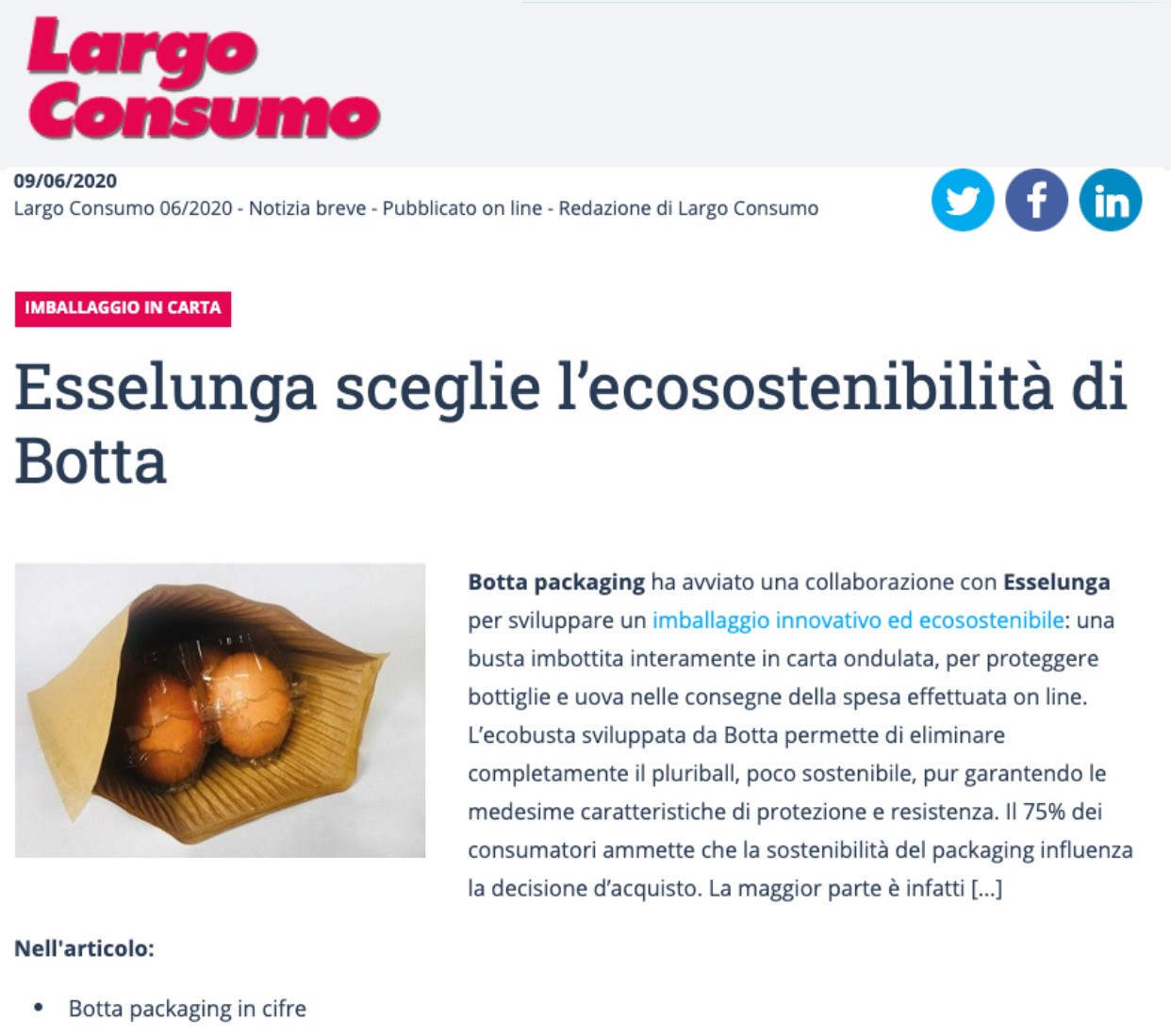 Botta Packaging is deeply honored to receive yet another recognition and acclaim. Largo Consumo, the renowned Italian economics and marketing magazine specialized in the consumer goods sector, has dedicated an article to our Eco-Envelope development as an example of packaging sustainability. The article showcases our Eco-Envelope as a substitution for plastic bubble wrap, which guarantees the same protection to products shipped during home deliveries.
As a packaging supplier, we are truly grateful for the feature and inspired to work even harder on our Eco-Product range!
Read the full article here.