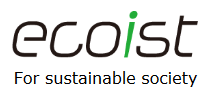 We are incredibly excited that our collaboration with Essenlunga as a supplier of Eco-Envelope is generating a buzz in the packaging industry.
It is such an honor to be featured on important bodies of the sector around the world like Ubunto, Packaging Strategies, Packaging Connections, Packaging360, Ecoist, Packaging Technology Today, Unipack and Sustainable Packaging News Magazine. At Botta Packaging, we are constantly working on offering more and more quality sustainable packaging solutions and for that we deeply appreciate the recognition.
Our Eco-Envelope is an ecological and sustainable alternative to the traditional bubble wrap bag, thanks to its protective corrugated paper padding. It offers excellent protective solution for even the most fragile products during home deliveries and is only one of many of our Eco-Products range. For more information click here.
Check out our feature on:
Ubuntoo (Global) 19.05.2020
Packaging Strategies (USA) 19.05.2020
Packaging Connections (India) 19.05.2020
Packaging360 (India) 22.05.2020
Ecoist (Japan) 03.07.2020
Packaging Technology Today (USA) 22.07.2020
Unipack (Russia) 24.07.2020
Sustainable Packaging News (England) 16.09.2020