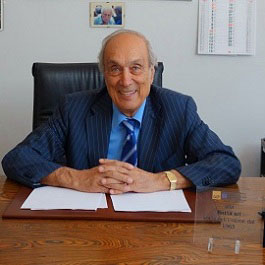 Floriano Botta is an entrepreneur and industrialist working in the paper industry since the early '60s, succeeding his mother Alfonsina, at the helm of the family business.
Under his leadership, the company has achieved important results and awards. His forward-looking vision of enterprise has led the company to consolidate and thus reach the third generation.
Entrepreneurial attitude and ability to keep up with the times have led him to follow his natural propensity for innovation.
In fact, he was one of the first to adopt a computerized calculation and management system for industrial accounting.
Mr Floriano is currently President of Botta Packaging and combines his commitment to the company with his role in the entrepreneurial association system.
Mr. Botta currently holds a number of positions such as:
• Advisor CNEL (National Council Labour Economics)
• National Arbitrator of Confindustria, Rome
• President Assocaaf, Assolombarda Milan
• Advisor Small Sized Industries, Assolombarda
• Member of Confindustria Executive Council
• Member of Paper Assolombarda Executive Council
• Member of Paper Prices Commission of the Chamber of Commerce of Milan
• Past President of Graphic, Cardboard an Paper Entrepreneurs' Union, Milan.
• Member of the Board of Directors and Executive Council at Assografici
He has been able to pass on his passion for cardboard and his work to his two children, who support him in the family business.
Business Development Manager
Lara Botta was born in Milan, after an international education, she continues her studies at the University of Edinburgh, UK. Her career began at Roche, a multinational pharmaceutical company, where she specialised in managing projects to optimise and re-engineer processes for the Pharmacovigilance division that led her to live in Basel (Switzerland), the company's parent company.
After almost ten years living abroad, she decided to return to Italy and enter the family business, Botta Packaging, using the knowledge and method she has learnt. Today,her commitment leads her to be the company's VP, Chief Digital Officer and Business Development Manager, dealing with digital innovation and business development.
Her vision is based on the kai-zen optics according to which every aspect of the work can be continuously improved. Her natural propensity for innovation means that she always looks outwards to seize all the opportunities for growth and improvement that arise.
Gender gap advocate, is at the forefront for the reduction of gender stereotypes and the enhancement of diversity as a competitive element of growth. This commitment is also supported by the positions she helds by the local entrepreneurial associations.
Following in her father's footsteps, Lara has held the following positions in recent years:
Vice President of the Young Entrepreneurs Group in Assolombarda, Milan
Vice President of the Young Entrepreneurs Group Lombardy Region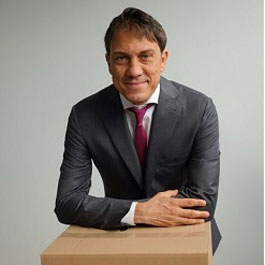 Born in Milan, Flavio Botta is General Manager &VP of Botta Packaging, dealing globally with the management of the company.
International studies and a Bachelor's degree in Business Administration from the University of Sheffield, UK, led him to travel and hold various positions throughout his career.
In the early 2000s, he decided to return to Italy and bring his know-how to the family business, working alongside his father, Floriano, starting out as Sales Director.
Under his leadership, Botta Packaging consolidates its presence in the sector and enters into important commercial partnerships to keep itself competitive and in step with the times.
The consolidated experience, the strong entrepreneurial spirit always lead him to incorporate the latest technological and managerial innovations so as to be able to bring them back into the company.
His forward-looking vision of corporate well-being leads him to take care of the organisation and relationships with customers, to achieve ever higher results by being able to follow the continuous changes in the market, driven by the belief that change and continuous improvement are necessary.