Detailed description
100% Recyclable
Made out of paper both inside and outside
Corrugated paper with a protective liner
Paper cushioning ensure protection as air bubble-padded envelopes
Rigid and resistant
Customized printing available upon request.
Standard dimensions: 110×165 mm / 120x215mm / 150x215mm / 180x265mm / 220x265mm / 220x330mm / 240x330mm / 270x360mm / 300x440mm / 350x470mm
Ideal for sending store books, CDs, DVDs, documents, etc.
Usability
Corrugated paper-padded envelopes are ready to be used for shipping different kinds of products. They are the perfect solution especially for e-commerce, products of smaller dimensions, low weight and simple use.
With our corrugated paper-padded envelopes you can send products that are solid but still need to be protected during transports. Our envelopes are useful for e-commerce that sell different kinds of products.
Advantages
recyclable and ecological
cost-effective
different sizes available
lightweight
Material
Our corrugated paper-padded envelopes are made out of recycled paper, which is a light material and ensures a great level of protection. Eco-friendly envelopes are easy to be collected after use and recycled again. Envelopes have two layers: the main layer made out of kraft paper and a corrugated layer inside.
The corrugated layer is placed on both sides of the envelopes to give them the ability to protect the content during transports. On the open-end side of the corrugated paper-padded envelopes there is a top flap with the adhesive tape – the top flap is also made out of kraft paper but is not padded with corrugated paper.
Eco-sustainable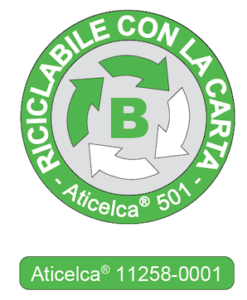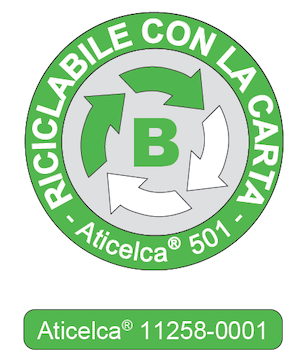 The paper is 100% recyclable and eco-friendly. With our sustainable Eco-corrugated paper-padded envelopes you will make your business more sustainable.
Since the recycled paper is also biodegradable, it has another positive effect on protecting the environment.
In fact, our Eco-Corrugated Paper-Padded Envelopes have been certified by Aticelca for its level of recyclability.
With eco-friendly products, you can improve your brand identity and CSR, increasing sales and protecting the environment as well.