Paper-padded envelope is 100% recyclable

Our paper envelope is made out of recycled paper and is 100% recyclable after use. If every envelope after being used is disposed and collected correctly, it is then sent to a recycling factory and used in the production of new paper products. It does not contain any other material like plastic, therefore collecting and recycling of paper-padded envelope is very simple.
It offers great protection
Despite the fact that the material of our paper-padded envelope is recycled paper, it offers great protection, comparable to the plastic envelope. The paper envelope also has a high level of water and humid resistance so the content will stay safe, even under inappropriate conditions like rain and humid. Long exposure to rain will cause the destruction of the envelope. Its structure with double layer and paper in the middle ensures resistance to hits and prevent damage during the transport.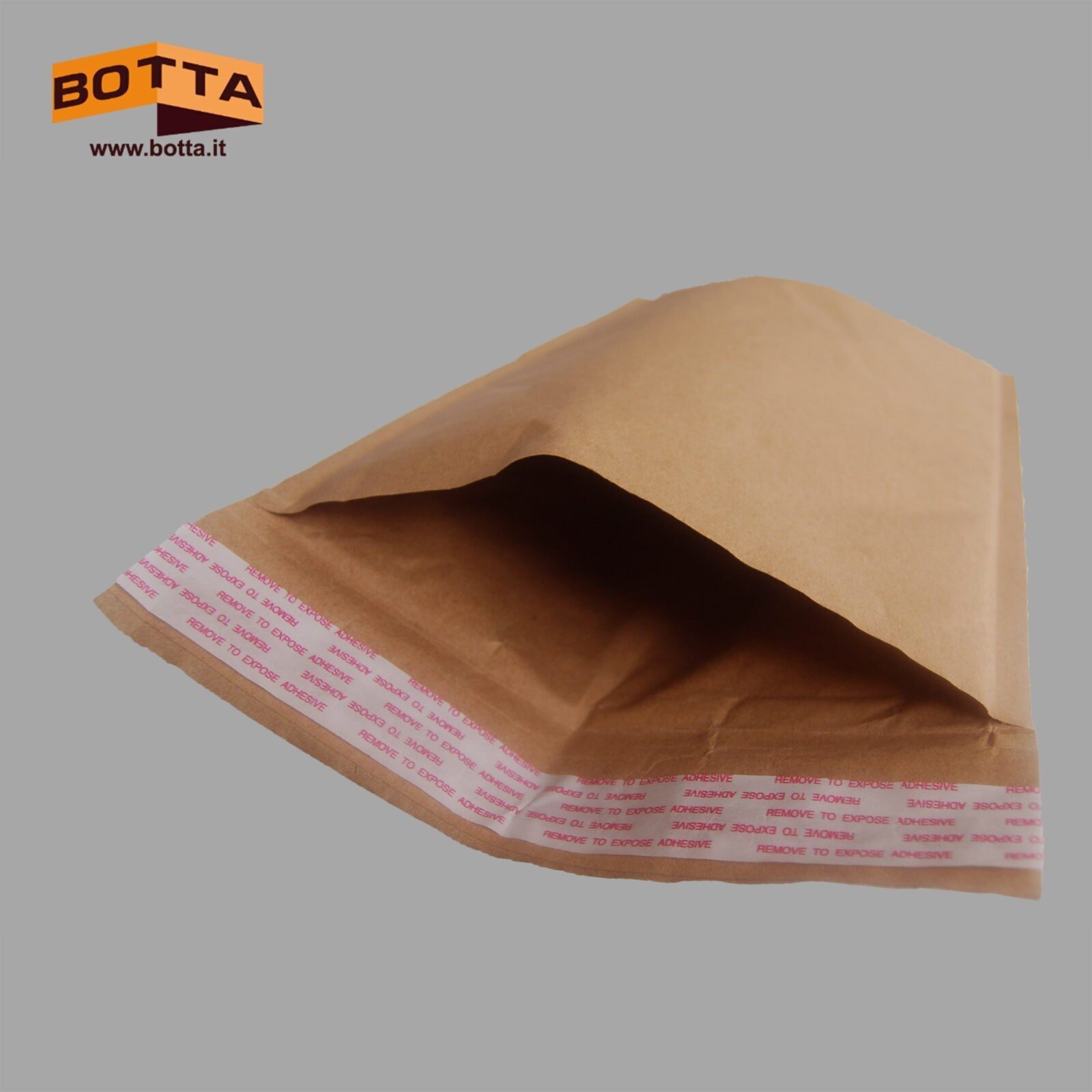 In a few words, the paper-padded envelope, despite being made out of recycled paper, offers a high level of protection and meets the needs for shipping different kinds of products.
The paper-padded envelope is recyclable
In recent years the amount of used paper in packaging is growing thanks also to the consumers in the main European countries. A large number of them are aware of the importance of recycling and using recyclable materials, among which paper and cardboard are the most appropriate to use. Our paper-padded envelope represents one of the best eco-friendly forms of packaging made out of paper, which is the most convenient type of packaging for collecting and recycling.
Using recyclable materials in packaging helps to protect the environment and promotes an "ecological and environmentally-friendly" attitude that reflects its positive effects on the society, environment, customers and brand's name.
To know more about our paper-padded envelope visit Botta.it >>
Source: Pro Carton, European Consumer Packaging Perception study, 2018.