What is considered zero waste?
The goal of zero waste is simply "
striving towards the world without waste
" (
Source, Wikipedia
).
The annual amount of waste, produced globally measures 2,01 billion metric tonnes (wastedive.com). This amount is huge, among which plastic is the most common material, that pollutes the environment if thrown away or left uncollected. Waste pollution does not represent only a threat to the environment but also reduces the quality of our lives. We do not want to see trash disposed of in landfills and to improve that, zero waste is a great solution.
Detailed definition: "Zero Waste: The conservation of all resources by means of responsible production, consumption, reuse, and recovery of all products, packaging, and materials, without burning them, and without discharges to land, water, or air that threaten the environment or human health."  (Source: Zero Waste International Alliance (ZWIA), Wikipedia).
We know that the elimination of all waste in packaging or in other fields is almost impossible, but we can reduce the amount of waste to a certain point. So the more specific goal of zero waste is to utilize, recycle or reuse the products instead to dispose of them.
Some other suggestions on how to introduce a zero waste strategy in your company:
 Reducing and preventing the consumption of packaging
Improving manufacturing processes, redesign, selecting the right materials
Developing new zero waste solutions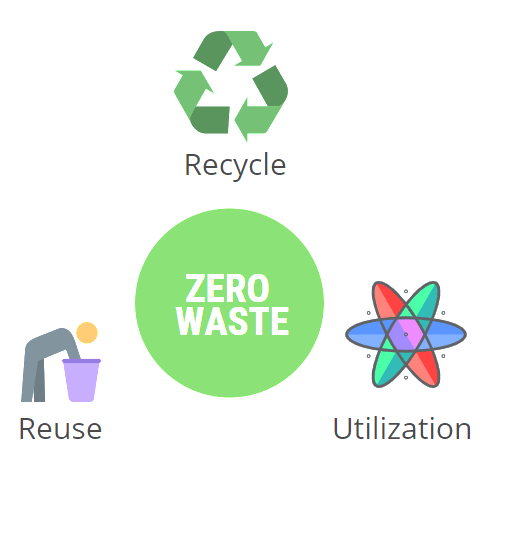 What are the benefits of zero waste?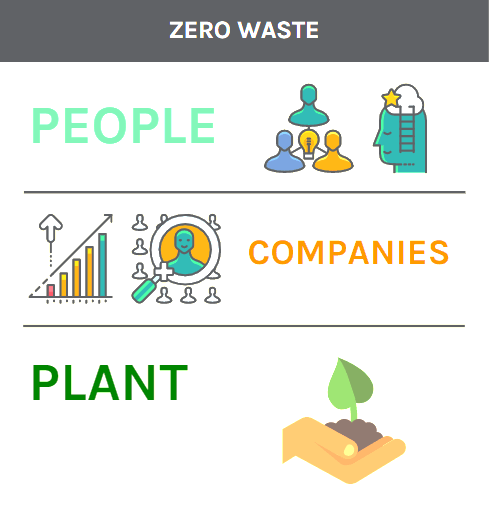 Environmental – The most visible effect is that due to zero waste practices our environment can become cleaner and less polluted.
 Social – The quality of our lives will increase if the consumption of unnecessary materials and pollution is lower. Therefore our environment in which we live is becoming cleaner and a better place to live in. Zero waste is therefore good for people, the planet and also for companies.
 Economical – When zero waste is done in the right way it can save money. You can save money using reusable packaging instead of buying a new one.
What is the benefit of zero waste for your business
It makes your company conscious about protecting the environment
Brand's reputation and loyalty with customers
Economical – Zero waste may results as a cost-effective solution. By optimizing the packaging dimensions we can reduce the space when shipping products and therefore using less truckloads to transport the same amount of products.
Does recycling count as zero waste?
Yes, and it is one of the most important aspects of waste management. With recycling, we can prevent that our waste ends up in the nature, landfills or oceans. Materials such as plastic, glass and cardboard are widely used and need to be recycled as much possible. These materials are easy to collect and to recycle respect other materials. With plastic, we can produce new recycled plastic and the same with cardboard or paper.
The rate of recycled waste in the European Union in 2016:
Source: Eurostat
Recycling practices to adopt
Recycling – it is very important for zero waste management. It is strongly suggested to use cardboard or paper, wherever it is possible. Cardboard is widely used and easy to recycle, for example products such as pizza box, tissue box, paper towel, packaging boxes.
Metal, especially aluminium is another important packaging material that needs to be disposed in a correct way for recycling. Products, such as aluminum cans must be collected and recycled by special dealers for metal waste.
Glass bottles and jars can be reused in many ways, otherwise should be cleaned and recycled.
Cardboard has replaced a lot of plastic packaging and products thanks to its characteristics such as recyclability, lightweight and it also is easy to use. There are several suggestions on how to deal with cardboard regarding zero waste:
Reduce – reducing unsustainable materials with cardboard or paper which is more sustainable or even biodegradable is very important. Therefore the usage of cardboard is very important and is a brilliant option to replace plastic packaging.
Reuse – we can reuse a lot of cardboard packaging, especially for dry food, or boxes made out of corrugated cardboard. Reuse it as much as possible, and when cardboard can not be reused any more, recycle it.
Repurpose – Another great option instead of reusing is to give cardboard packaging products a new purpose. That means it can be used for anything else, from DIY projects to simply storing a wide range of things.
Recycle – cardboard is widely used and also represents a large quantity of waste, therefore, the process of recycling is so important to prevent ending up on landfills. Firstly it is important to collect cardboard and paper as much as possible cardboard and then recycle.
Practical cardboard zero waste ideas:
No leftover material during the production of zero waste during production.
Using compostable materials.
Possibility for customers to return or reuse their packaging materials.
Minimize the amount of packaging by reducing film waste.
Invest in zero waste packaging machinery.
Zero waste solutions for companies
In every type of business – food, e-commerce or any other business where there is a need for packaging, it is necessary to focus on the whole process from production to the final stage of the product, before it comes into the customers hands and especially after the use we should take care of what happens with the waste.
The systematic approach towards zero waste includes the whole chain of production. If the packaging materials that are used are recyclable or even compostable, it is much easier to deal with the waste after the use of the products.
A great example is the usage of compostable plates, forks, food packaging, etc, that results as very convenient when it comes to disposal of waste – compostable materials can be sorted in the same bin as organic trash. This is a great solution when the people's behavior of separating the waste is not correct.
The systematic approach can help to reduce a large quantity of waste in our society, make our landfills less polluted and our behavior better towards zero waste society.
Read about sustainable packaging on botta.it >>
Sources:
https://www.wastedive.com/news/world-bank-global-waste-generation-2050/533031/
https://en.wikipedia.org/wiki/Zero_waste
https://www.industrialpackaging.com/blog/zero-waste-packaging-is-on-the-rise
http://zwia.org/
https://www.almostzerowaste.com/zero-waste-benefits/
https://zerowastemalaysia.org/wp-content/uploads/2019/06/ZWM_handbook_201906-ENG.pdf?fbclid=IwAR1xjsNxf7YYPglzY5rG_1-z7PDI_fwycNno7Te_cWWdkoWMsz2rXrCkCW8
https://www.ecoproducts.com/downloads/SustainabilityReport2019.pdf?fbclid=IwAR3kGhiqBLSSPgM3ID2KcvHuPpA87mbSA_vP1FQ_WXGmY7v1eVoJ7dU413U
https://smallbiztrends.com/2019/07/zero-waste-products.html
https://www.youtube.com/watch?v=R_mRxn0Lj-s
https://ec.europa.eu/eurostat/documents/2995521/9629294/8-04032019-BP-EN.pdf/295c2302-4ed1-45b9-af86-96d1bbb7acb1
ECO- PACKAGING
We are offering Ecopackaging solution for your business!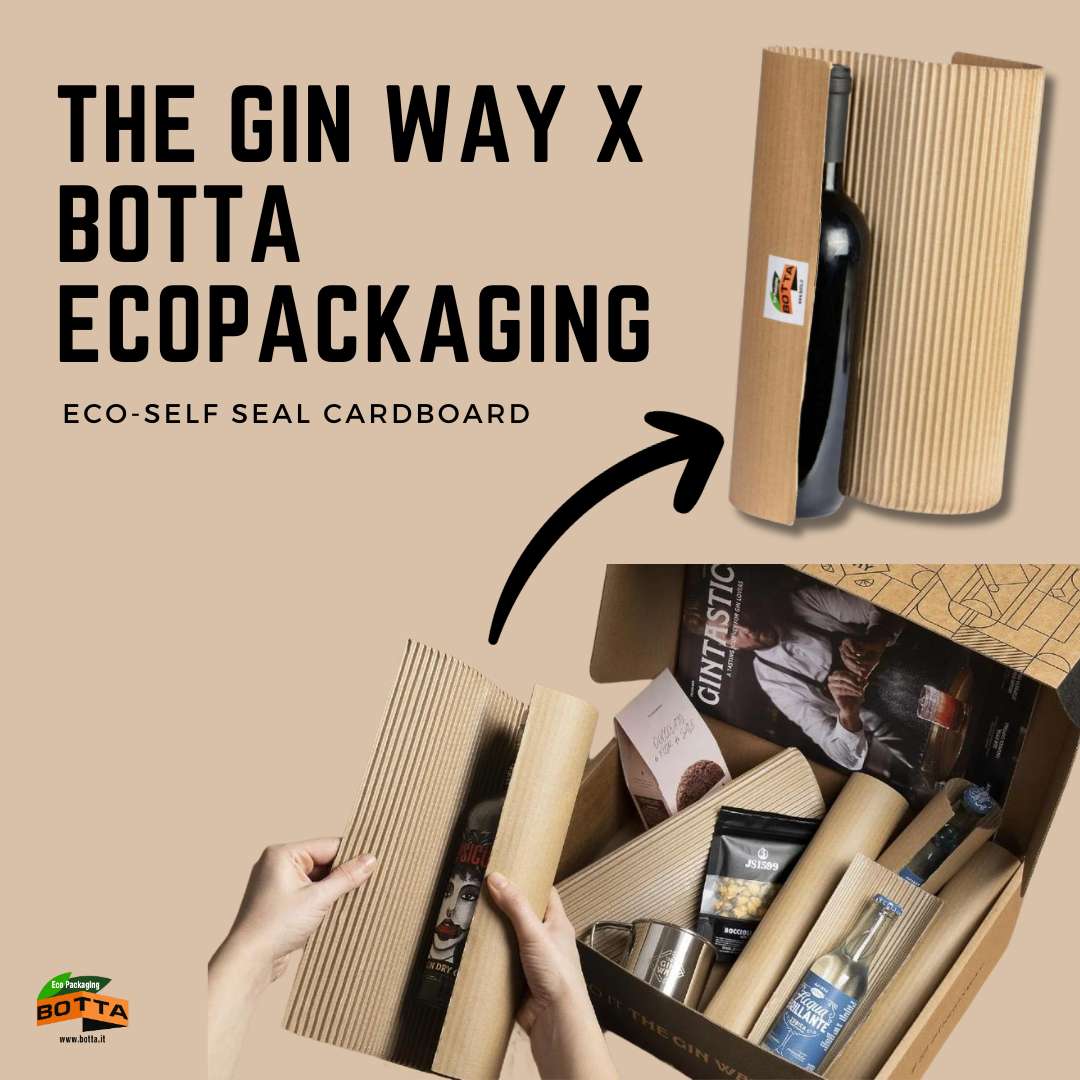 BOTTA EcoPackaging Srl, a leading company in the ecological packaging sector, is pleased to announce its collaboration with The Gin Way. The Brescian start-up, which
Read More »